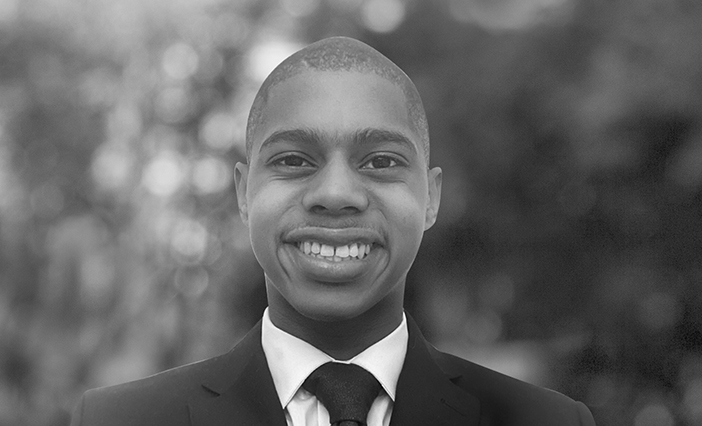 Former 1L Diversity Fellow Edred has advice for aspiring lawyers
November 2021: Edred Richardson joined the Firm as a 2021 1L Diversity Fellow in our Washington, DC office and will return as a summer associate in 2022. We asked him to reflect on his 2021 summer experience and share advice for future 1L Diversity Fellows.
"My summer at White & Case was nothing short of challenging, thought-provoking and insightful! As a Diversity Fellow, I had the unique opportunity to work alongside experts and change-makers in the international legal field whose vigor and passion for their craft were nothing but infectious," Edred explains.
He says that, aside from the work, another factor sets the Firm apart: "What makes White & Case special is its people. Each attorney I met during my summer was welcoming, good-natured and valued my voice. White & Case fosters an open and collaborative atmosphere to provide the best service to its clients."
The best of both worlds
How would he sum up his experience of working in the Washington, DC office? Edred says that it was the best of both worlds. "I was able to work under the resources of a Big Law firm yet with all the benefits of a supportive, tight-knit work environment in a smaller office." He describes the varied experiences that made the summer so memorable: "Whether it was mentorship meetings or a Detroit-style pizza-making class, each day I walked away having gained new knowledge in some aspect of law and life that I will never forget."
"To find the best solutions, your mind has to be open"
What perspective did Edred gain on the Firm, and the day-to-day life of a corporate lawyer? "White & Case attorneys come into the office every day ready to answer the most pressing questions and work their hardest to find the best solutions," he explains.
"The summer has taught me that to find the best solutions, your mind has to be open. Open to exploring new ideas, open to meeting and collaborating with new people and open to crossing borders that you are not accustomed to. This has been my biggest takeaway. After all, this is what makes a great international lawyer."
"A once-in-a-lifetime opportunity"
Why should law students consider applying to White & Case for their 1L or 2L Summer Associate Program? "During the summer program, White & Case offers the unique ability to rotate in any practice area, so you can explore anything from cybersecurity to international arbitration and take on intriguing pro bono work."
His final advice for aspiring lawyers? "Spending the summer at White & Case is a once-in-a-lifetime opportunity to discover your true passions and navigate your way through the legal field, whilst carving out your unique path in international law."
Applications for the White & Case 1L Diversity Fellowship open on December 1, 2021 and will be considered through to January 7, 2022. Find out more here.