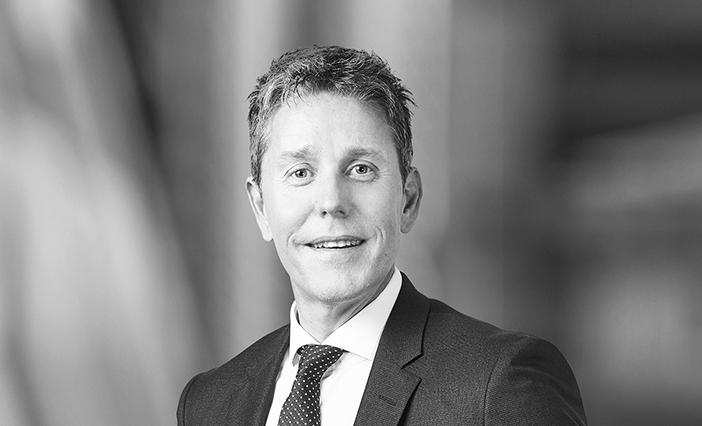 "You learn most when the challenge is greatest"
Tim Power is an environmental and planning partner in our Melbourne office. He reflects on what he wishes his younger self had known.
Working with a Firm that's honest and upfront will resonate with you
Australians pride themselves on being straightforward and frank. That's why I liked the White & Case partners who approached me to help build the Firm in Australia. They were upfront about the opportunities and the potential obstacles. I appreciated their honesty and transparency, and I was up for the challenge.
Building from the ground up brings advantages
Because we're a young and growing Firm in Australia—now with offices in Melbourne and Sydney—we are also building our own culture. There's no sense of having to break with tradition or protocol, although we do feel connected to the wider White & Case culture too. One example of this is that we have always been open to flexible working. Moving to working remotely during the COVID-19 crisis was pretty seamless for us.
You learn most when the challenge is greatest
As a young associate, I was asked to do a civil trial with just four days' notice. The opposing counsel was highly experienced. It was terrifying but also a massive learning curve; I very quickly got up to speed on presenting evidence, constructing arguments and negotiations. In the end it settled after half a day, but the experience stayed with me.
You need to feel in step with your team, your office and the wider Firm
It's important that you share the same values and aspirations with the people you work with every day, and the global network too. It comes down to mutual trust and respect, and the feeling that you're all pulling in the same direction.
Championing gender diversity is important
Gender diversity is something that I feel particularly strongly about. At White & Case there are the supports in place—formal programs, sponsorships, flexible working etc.—to help women progress. Most importantly, there's a real will and energy to make it happen.
For younger associates and grads, in-person connections matter
Remote working is fine, but it's easier when you have already established relationships and built something of a network. Grads and more junior associates need to be very intentional about interacting online. It's valuable to be able to talk casually with partners or senior associates in an office setting.
Learn about the business of law
Younger associates spend their time building up their legal knowledge and technical skills. I wish I had spent more time understanding how a law firm works; how to run a matter profitably; how to build the business; where the opportunities are. I'd advise any associates to consider this aspect of a Firm's activities. Talk to partners, ask questions, inform yourself.
Our job is to solve problems
When I give an associate a task, I want them to come back to me with an answer. It might not be the right answer, but I want to see that they have really thought about and really analyzed the problem. Put your mind to it and keep moving towards a solution. Ultimately that's what our clients want—answers.