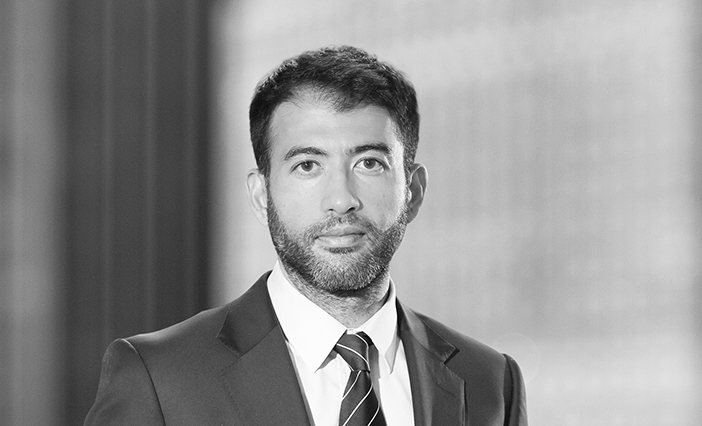 "It's never too late to learn"
Alexis Hojabr is a partner in our Paris office. Here are his reflections on what he's learned over his career to date.
To really get to know a Firm, sit across the table from them
I first met the White & Case team when I was part of the opposing counsel team. I was impressed by how friendly and respectful they were, even under pressure. You could really see the team spirit.
Networking starts with your peers
There's a misconception that to network effectively, you need to connect with senior people. As an associate, it's people at the same level as you in other companies, firms or banks who will eventually become your clients or colleagues. Keep in touch and let them know what you have been doing and where you can add value to their business.
Not making partner the first time around taught me a lot
The first time I applied to become a local partner at my previous firm, I didn't make the cut. It was a really tough moment. I came to see that there are no such thing as mistakes, only experiences. There's always something to learn and a way to do better. The following year, I successfully applied to become an equity partner.
Diversity is simply the world as it should be
When I was an associate, there were very few female partners. That seems incredible now, and I welcome the change that we're seeing at White & Case and in the wider world. A gender balance at every level simply reflects the world as it is. It's also something that really matters to our clients too. When you go into a pitch and present an all-male team, you can see the client roll their eyes and mark you down.
It's never too late to learn
In our international business, being able to talk to someone in their native language is definitely a bonus. I wish that I'd learned more languages when I was younger, but of course there's still time. I also think that studying math is a great way to train your mind and keep sharp.
The type of work that we do is evolving
My work has often involved big infrastructure projects, but I can see that the huge deals of the future may come from technology rather than physical structures. We are adapting our business all the time to reflect this. On a personal note, it's important to keep up with what's new and exciting, like the latest apps or mobile technology.
You'll work at the heart of one of the world's most exciting cities
It's hard to beat Paris for food, culture or architecture. White & Case is based right in the heart of the city, and I truly believe we have one of the most beautiful offices in the world. You can't help but feel inspired when you arrive at work.
Do unto others as you would have them do unto you
This is the best piece of advice that I've ever been given and it's something I try to live by every day. Under pressure, it's easy to be tough with your colleagues but you have to learn to handle the hard times. People never forget someone who's treated them badly. Just be nice.
/sites/default/files/2020-05/Paris_Homepage_2400x1390.jpg
Find out more about career opportunities in France