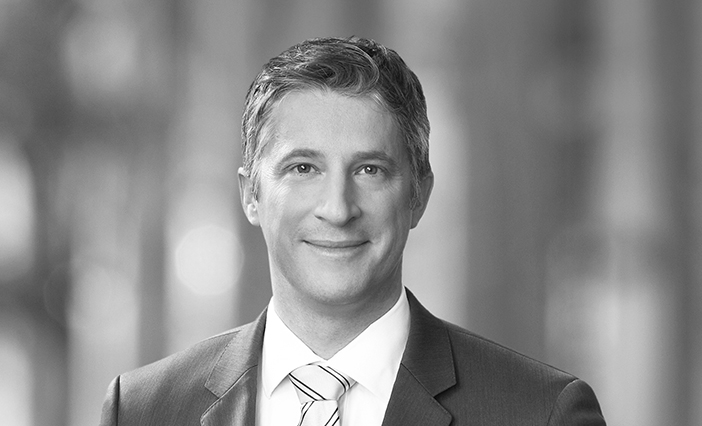 "Diversity makes teams stronger"
Markus Burianski is a partner in our Frankfurt office and Head of the German Arbitration practice. He reflects on his career journey and offers advice to his younger self.
Being inspired will really help you grow professionally
I first got to know White & Case when I met a partner during my time working for another firm in Brussels. His dynamism and talent inspired me to find out more about the Firm. When I moved to Frankfurt, I was impressed by the growth potential and entrepreneurial outlook of White & Case. I felt that this was a firm where I could build my career and my international legal practice.
Titles are less important than the quality of the work
In Germany, we can put a lot of faith in the abilities of those with multiple qualifications. Working in international arbitration, I quickly realized that the most skilled and brilliant attorneys were not necessarily those with letters before or after their name. You need experience and personal skills too.
You can work across both international and domestic law 
Working at White & Case means instant access to the knowledge and reach of lawyers around the world. But not all the work we do in White & Case Germany is international. We are uniquely positioned for domestic work too, and our teams deliver superb work on our clients' Germany-only deals and matters. You can have the best of both worlds here.
It's never too early to build your network
As a junior lawyer, I felt that my success would be determined solely on the quality of my work. I could have done more to build a portfolio of contacts and clients. Now I set aside dedicated time to keep in touch with my network.
Intercultural skills are as important as technical and legal skills
Early on, I was taught to write and draft legal documents, and this has proved to be a useful and important skill to have. However, it's not enough to be technically adept. You also need to be able to work effectively with people from different nationalities and backgrounds.
Diversity makes teams stronger
It's been my experience that it's beneficial and enriching for a team to be diverse. That can mean gender diversity, LGBTQ+ lawyers or people from different cultural or national backgrounds. One of the reasons that I wanted to live in Frankfurt is because it's incredibly international. I enjoy being part of a diverse community.
There's always something new to learn
I learn a lot from the younger members of my team, especially around their use of technology. They interact and socialize in a more relaxed and informal way than I remember.
Being organized and methodical is important
Of course, every lawyer needs to stay on top of the details of their clients and matters. For me, I do this with old-fashioned pen and paper. I need to be able to see it all written down in front of me.
/sites/default/files/2020-05/20190520-PASTERNACK-2715_CTA.jpg
Find out more about career opportunities in Germany