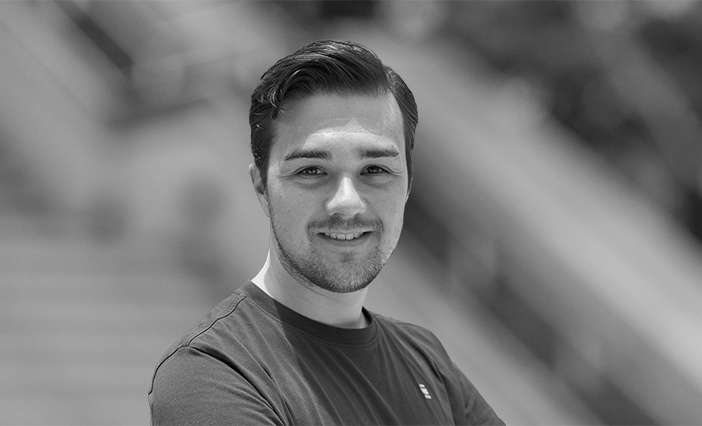 "There's a common commitment to excellence, teamwork and client service"
July 2023: Colin Kastrup is a Referendar in White & Case's Düsseldorf office who is doing his trainee stage in our Dubai office. We asked him about what similarities he's noticed between the offices, what's different and what he hopes to get from the experience of living and working abroad.
"Working overseas offers an exhilarating opportunity to broaden one's horizons and experience new perspectives," says Colin, who says that the prospect of immersing himself in a different culture, navigating unique business environments and collaborating with diverse professionals in an international setting is what he finds most exciting about his three-month stint in Dubai.
So what were his first impressions of his new home? "From the moment I arrived in Dubai, I was captivated by its vibrant atmosphere and the Middle East's rich cultural heritage," he says, adding that he was impressed by the city's skyline, modern infrastructure and dynamic energy. "For me, it all showcased Dubai's ambitious spirit and its position as a global hub for business and innovation."
A commitment to excellence across offices
How does Dubai compare to his experience of working in Düsseldorf? "There's a common commitment to excellence, teamwork and client service. The workplace culture here, like at home, is characterized by a unique blend of professionalism, inclusivity and respect. Colleagues are approachable, supportive, and foster a collaborative spirit. While the specific legal contexts and client portfolios differed, the shared ethos of the Firm was evident, fostering a seamless transition between the offices," says Colin.
Understanding how to succeed in an international environment
The experience has also given him new perspectives on what's needed to succeed in this new environment: "I've enjoyed understanding how to navigate the intricacies of international business transactions within a dynamic Middle Eastern context."
He notes that it's not only legal skills that are required: "It has highlighted the significance of cultural intelligence, adaptability and the ability to navigate complex global landscapes. It has reinforced the importance of building relationships across borders and embracing diversity as a strength. I have gained a deeper appreciation for cultural sensitivity, adaptability and the ability to navigate cross-cultural dynamics effectively: valuable attributes in today's interconnected world."
Personal and professional highlights
As he looks forward to returning to Germany, Colin reflects on his personal highlights of the past few months. "Exploring the city's architectural wonders, such as the Burj Khalifa and Palm Jumeirah, was awe-inspiring. Additionally, immersing myself in the rich Emirati culture, savoring traditional cuisine, and experiencing the vibrant souks were remarkable experiences that deepened my connection to the region."
"On a professional note, I have had the privilege of working on fascinating projects that spanned international boundaries. Collaborating with multinational teams, I gained exposure to complex cross-border transactions and contributed to significant deals. The opportunity to tackle diverse legal challenges and witness firsthand the impact of our work on clients' strategic objectives was truly rewarding."
Confirming a passion for international work
Finally, how does Colin feel that his time overseas will ultimately help him in his career? "This experience has both confirmed and expanded my professional ambitions. It has reaffirmed my passion for working in an international context, as I have witnessed firsthand the dynamic nature of global transactions and the interconnectedness of legal systems. The overseas secondment has been a transformative experience for my personal development, and it has fostered adaptability, resilience and a global mindset."