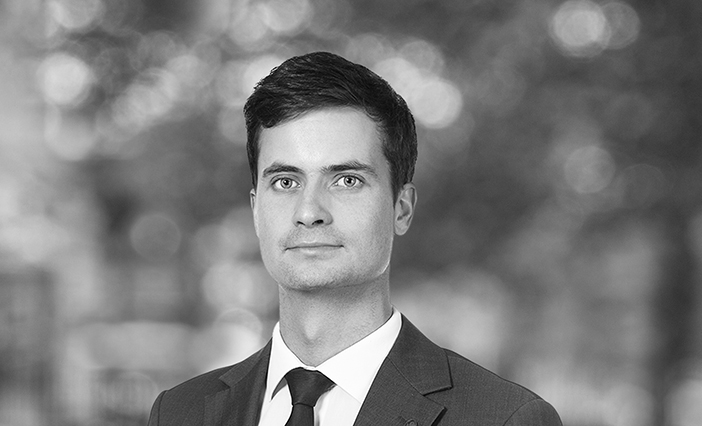 "With an international education, I can apply what I know to every situation"
February 2022: Martin Voříšek is an associate in the Energy Infrastructure Project and Asset Finance (EIPAF) team in White & Case's Prague office. He is the cofounder of oEnergetice.cz. He tells us about what he's learned in his career so far and where his future ambitions lie.
You can make great use of what you study in your future career
I studied power engineering at the Czech Technical University, plus law at the Charles University in Prague. I had the opportunity to study abroad so I joined an Energy Economy program at the Ruhr-Universität Bochum in Germany. With an international education, I can apply what I know to every situation.
Becoming a White & Case lawyer helped me leverage all that I know
My team is mainly involved in the gas industry, helping clients with regulatory issues, issues related to infrastructure construction and transition to more sustainable energy industries. My energy and engineering degrees and my experience cofounding the popular energy-related site oEnergetice.cz has undoubtedly helped me. I have a good basis of knowledge to draw on, whether it's energy-related due diligence, legal research or general analysis of a client's position in the industry.
You'll take on real responsibilities quickly
Shortly after I joined White & Case, I got the opportunity to work on an assignment for one of the largest healthcare companies in the world. Over several months, I had the privilege to be part of all the meetings, even those conducted abroad. As a first-year associate, it was amazing to have this experience so soon.
Say yes to opportunities outside your own area
During my early years, perhaps I got into energy-related assignments too early and did not take many opportunities to experience other fields of law. One of the great advantages at White & Case is the fact that there are so many opportunities to get involved in the diverse work of other teams.
Face-to-face meetings will always be important
Recently, the number of overseas opportunities dropped due to the COVID-19 situation. On the other hand, the number of virtual meetings rose rapidly. I think that both we and our clients got used to this and we are able to promptly resolve any issue via virtual conferences. Hopefully, in good time we will go back to conducting meetings in person, as I think everyone benefits from the personal interactions and chance to travel.
Diversity brings many benefits
There are obvious ones–such as language and culture–yet for me, the most important is the ability of an individual to approach a problem in a unique way. As lawyers, we need to keep an open mind and be willing to explore different solutions to different issues. To achieve that, you have to explore every possibility that is practically available. A diverse team provides us with a cutting edge in a global world. And quite honestly, it's an enriching experience.
Working at White & Case can be demanding, but rewarding
You're often required to work beyond standard working hours. It is, however, necessary to gain valuable experience, knowledge and confidence in day-to-day assignments. No one is capable of gaining knowledge and expertise without devoting a significant amount of time to this.
You can achieve more than you think you can
White & Case is full of exceptional professionals, ready to help anyone new to on-board. Speaking for myself, I have always felt supported and helped even through some stressful times. Instead of feeling intimidated, feel challenged to give it your best.
Making my mark means educating others
For me personally, it is important to do a good job not only in law but also in the wider context of energy. Given my background, it is my job to support others who struggle to understand certain aspects of the energy industry. You often hear complaints about economists and lawyers, that their proposed solutions are often technically incorrect, impractical or not viable. In the future, I hope to bring about a positive change in these views.
This is a particularly interesting moment to work in a fast-moving area of the law
It's fascinating to be part of the EIPAF team right now, since the energy industry is changing rapidly as we speak. A wealth of new legislation on the national and the European level is emerging as we move toward more sustainable solutions.
Find out more about our Student Internship Program here.