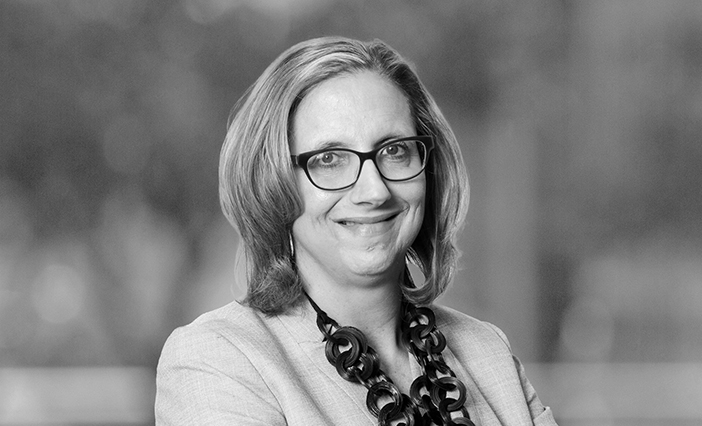 Unique internal coaching services for lawyers and business services professionals
January 2023: "Not only have we successfully launched the Coaching Office globally, we have built a coaching culture for everyone below partner level in our Firm," says Jennifer Rakstad, Americas Senior Learning & Development Manager.
"The Coaching Office is for lawyers and business services professionals, located anywhere in the world," Jennifer explains. "It complements our other learning and development programs, including our formal Milestone programs, mentoring opportunities and other initiatives to support our people."
Jennifer shares more about how this ambitious program came about. "No matter what your role is, professional development is really important at White & Case. We work hard to support everyone's continuous development and learning."
Having a comprehensive range of resources, programs and learning frameworks was only part of the solution, according to Jennifer. "The challenge was to 'connect the dots' between all the formal and informal development opportunities available and guiding our people to map out their own career path." In late 2020, the Coaching Office was piloted, before a global rollout in 2021 and 2022.
Long-term career development
Every journey starts with the first step, and Jennifer says that working with trained coaches is the ideal environment to help lawyers and non-lawyers alike identify and progress towards their career goals. "It's about understanding your own strengths, what skills you need to develop, where you need to focus your personal and professional growth; deciding on that first step and then the next step and so on."
Just-in-time coaching
Although the Coaching Office is available to help with development goals across people's entire career journeys, the service is also available to help with immediate needs.
"If you have a performance review coming up, or a career conversation with your supervisor, then coaching can help you plan and prepare effectively," says Jennifer. "It's also useful if you're wondering how to action some feedback or want to have a challenging conversation with someone on your team."
In fact, to date, almost 80% of coaching clients have met with a coach for a single session to cover a specific topic. "This 'just-in-time' model is a really important part of our offering," according to Jennifer. "Of course, it's all completely confidential, so it's a really safe space to share challenges or test out conversations."
A dedicated internal coaching team
The all-virtual Coaching Office is staffed by 18 trained internal Coaches, drawn from the Firm's business services professionals, which in turn offers a significant career development opportunity for those selected. "We have a dedicated bookings and administration team and provide a 24-hour service," explains Jennifer.
"Especially for our lawyers and other timekeepers, the opportunity to have coaching when they want it and for however long, adds significant value," she adds, noting that 100% clients using the Coaching Office say it has met their needs and 80% rate the service as 'Excellent'. "We've seen a pretty equal split of business services professionals and lawyers using the service, who range in seniority level from junior associates through to counsel, local partners and senior leaders."
A 'safe space' for navigating challenges
Previous Coaching Office clients have shared testimonials attesting to the benefits of their own experience "[the Coaching Office was] a safe space for me to ask for help on navigating challenging situations/dynamics within my team … [it] gave me tools to cope with the changes, to look at these various situations from a different perspective, and really dig into the 'why?'."
Another client noted the importance of having a place to "identify what is most important to me in my current role, my career, and how I may continue to contribute and grow as a legal professional. I also gained the courage and motivation to become more involved in areas that would impact me professionally."
At a little over a year old, the Coaching Office has rapidly established itself as a valuable tool for White & Case people around the world. Jennifer reflects on what been achieved so far: "I'm extremely proud that we have created a readily accessible and widely available route to coaching for everyone."
The White & Case Coaching Office recently won the prestigious Financial Times Innovative Lawyers 2022 Award in the People and Skills Management category.