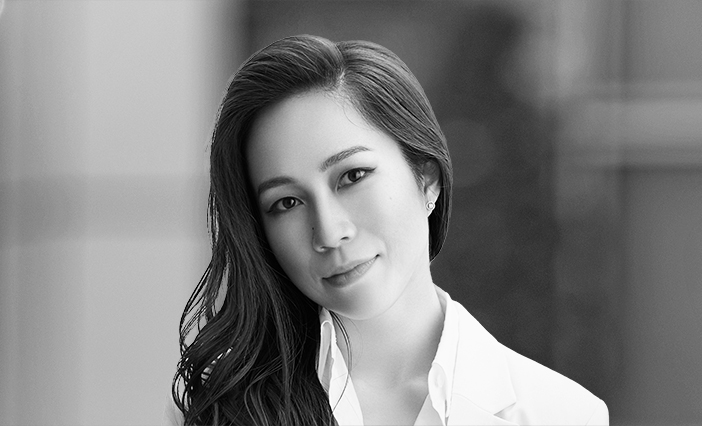 Nonstop learning and work that makes a difference
November 2022: Tiffany Lam joined White & Case as a summer vacation scheme student in 2015, and later as a trainee of the Hong Kong office in 2017. After joining the International Arbitration practice in our London office upon qualification, she returned to Hong Kong to join the Dispute Resolution practice. She is qualified in London, New York and Hong Kong.
"Making my mark as a White & Case lawyer means making an impact in both the workplace and society through seizing the wide-ranging opportunities offered by the Firm," says Tiffany. Here's what that means in practice:
"I use my international law and legal skills every day..."
"I've worked in both London and Hong Kong—two of the global financial centers in the world—and I regularly collaborate with colleagues across the Firm's global network.
Given the prominence of English and Hong Kong entities in cross-border matters, I have often been tasked with providing intra-office advice or support on English or Hong Kong law issues, and I put my qualifications in different jurisdictions and language skills into practice."
"...and I'm constantly learning"
"To be able to provide practical legal advice for governments or companies across different industries and sectors, I often find myself learning about new concepts. These experiences together enhanced not only my technical skills, but also my cultural, commercial awareness and communication skills that complement my work."
"I make my mark through my work"
"One matter stands out: defending a client in the energy sector in multiple proceedings relating to a joint venture agreement. It took quite some self-reading for me to get to grips with industry terminologies which, as one would expect, were essential to drafting submissions and preparing evidence for the case.
Two of our hearings coincided with the COVID lockdowns in London, and it took a real team effort to arrange all the hearing logistics (such as preparing physical bundles for our witnesses based in different parts of the world, and setting up hearing rooms in Budapest, London and UAE remotely)."
"Pro bono work is a way to make a difference personally…"
"Pro bono opportunities are open to all lawyers. I have contributed to a number of projects that promote women's rights, gender diversity and access to justice, such as conducting comparative legal research for Hagar International and drafting reports for Cornell's Women & Justice collection."
 
"...and as a Firm"
"The pro bono opportunities here are unique, given our Firmwide strong connections, network of talent and devotion of resources to meaningful causes that we, collectively as a Firm, are passionate about.
The powers of an individual (especially in bringing lasting, systematic changes) are limited, but together we are able to make a larger impact and make a mark in the global community."