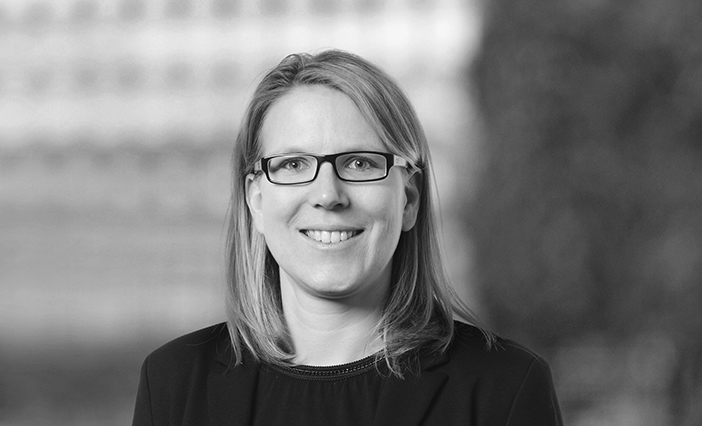 "I've learned so much I wasn't aware of before"
June 2022: Katrin Tantzen is an HR Manager in our Hamburg office. She shares her #MyPrideStory with us, and explains how being an LGBTQ+ ally has enriched her life.
I wouldn't want to miss being an ally
I've learned so much I wasn't aware of before. I'm enriched by so many stories that have been shared with me. I'm part of a great network—locally and globally—I didn't know about previously.
I want to celebrate with the LGBTQ+ community, but also show that I care, that I support inclusion and diversity. And if only one person feels better by that, what else can I ask for?
It must be horrible if you always have to pretend to be someone else
We spend so much time with colleagues, not only just working together, but also during lunch, after work or at Firm events. It would be really hard if you always have to be careful what you tell somebody, or adapt your stories about the weekend, your holidays, your day off. Basically, if you always have to leave out a detail that makes you the person you are.
There are multiple ways you can show support as an ally
Become visible, become part of the Spectrum affinity network, get involved and show that you care and that you are interested and committed. Come to our events! Everyone is welcome to share ideas and stories, to help us become more visible. And if you like to get involved on a bigger scale, we can create a great event together.
The Firm's actions on diversity matter to future colleagues
Candidates ask in interviews about White & Case being diverse and about our community. Especially nowadays, for new joiners and employees alike, it is not only important what kind of job they do, but also how they can do it. They want to know how they personally fit with a firm, can they identify with the firm, do they feel safe here or do they have to pretend to be someone else all day?
Being diverse only makes us stronger
Someone once told me that before his coming out he always had to pay very close attention when talking to colleagues. He was never sure how to answer a simple question about the weekend. He was afraid that he might say, "We went there," and someone would ask about his wife. I was shocked when I heard that and would never have thought that such casual conversation could be so challenging. I want everyone to be the person he or she is. That's why I get involved with Spectrum.
Everyone is welcome to join Spectrum as an ally
At Spectrum, we want to provide a network of support and socializing opportunities; we want to be visible for everyone at White & Case and demonstrate that diversity is valued. You do not have to identify as LGBTQ+ in order to do that, but are welcome to join as an ally. And we're a really nice group too!
There's a lot planned for Spectrum in Germany in June
Each year we celebrate German Diversity Day in June; a meetup in all our German offices over lunch, sometimes with a video shot by ourselves or by colleagues from around the globe. This year we're celebrating our tenth Diversity Day. We also always attend Sticks & Stones in Berlin—a career fair bringing together LGBTQ+ talents and employers.