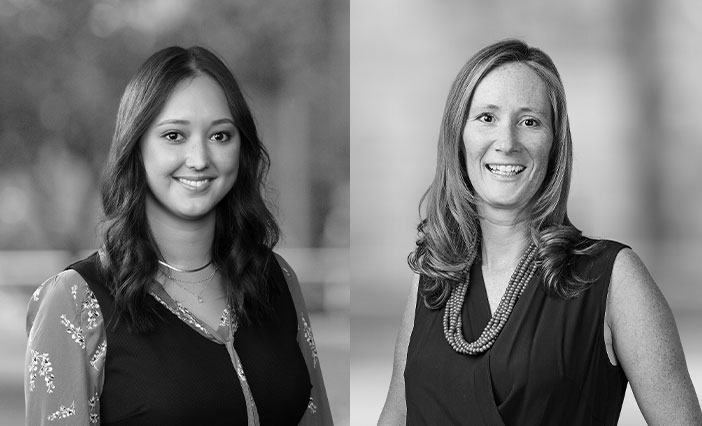 "There are lots of opportunities to get involved and take ownership"
March 2022: Working for a law firm with such a vast global network generates unique opportunities that are fast-paced and exciting to work on. Our Global Citizenship team, headquartered in New York, coordinates pro bono matters for organizations like the United Nations, The World Bank and the World Coalition Against the Death Penalty Project.
One of the most rewarding areas within the Pro Bono Practice comes from the many opportunities to advise a diverse range of clients within the community in which we live and work. These include individuals in need of specific legal advice or assistance, or charitable organizations seeking legal advice about their corporate governance or regulatory obligations.
Making an impact and taking ownership
In Melbourne, our work with Justice Connect and its Domestic Building Legal Service (DBLS) connects us directly with those seeking pro bono legal services. In a recent matter, we advised a client on the creation of a new charitable organization, enabling a scholarship program for indigenous children seeking access to learning opportunities in the performing arts sector.
"There are lots of opportunities to get involved and take ownership over your work to drive a pro bono matter," explains associate Thuy Finch. "In any matter, you are working with a senior lawyer and a partner, who are counting on you to be across the materials and encourage you to share your ideas."
Global pro bono matters: 260 employees from 35 offices
Recently, the Melbourne office coordinated a global research project for the United Nations Environmental Programme (UNEP), in collaboration with the Cyrus R. Vance Center for International Justice. The project involved the research for the preparation of UNEP's 2020 Environmental Rule of Law Indicators Report, which aims to assess the global state of environmental rule of law and examine global trends.
Our research spanned more than 193 UN Member States and involved more than 260 employees from 35 White & Case offices. Graduates, vacation clerks and paralegals were given a unique opportunity to get involved with a topical area of law under the supervision of Australian Pro Bono Partner, Michelle Keen.
"A completely rewarding experience"
Why does Michelle think that it's a worthwhile cause? "Pro bono is a chance to make a difference to global and domestic policy. Through this work, we impact individuals' lives and work closely with fantastic charitable and other not-for-profit organizations. It also gives grads and associates an opportunity to work with people across practice groups and delve into different areas of law. It is a completely rewarding experience."
A chance to put law classroom learning into practice
Thuy points out that working on pro bono matters also benefits the lawyers: "It allows junior lawyers to demonstrate some of their key strengths and implement skills that are taught theoretically in law school, in real practice. For example, vacation clerks and graduates can contribute meaningfully with tasks such as conducting legal research, preparing preliminary drafts and participating in interviews with the pro bono client."
Finally, what advice does she have for vacation clerks interested in pro bono? "Put your hand up and volunteer to get involved."